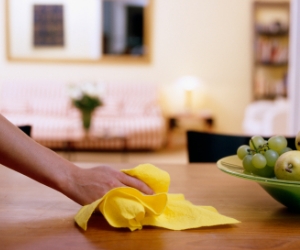 Domestic cleaning is not an easy process, especially if you do it properly – you'll have to spend at least 2-3 hours washing, dusting, vacuuming and mopping and the worst thing is that you'll have to do the same after 2-3 days… This can get rather tedious and we are sure that you are tired of this routine. This is why we provide quality cleaning services at competitive prices in Brixton, London. By booking our services you'll be able to enjoy more free time and have your home cleaned by professionally trained cleaning technicians.
Tenancy Cleaners London is a reputable company in Brixton, London which has been a popular provider of domestic cleaning services for a while. All of our services follow high standards and are carried out by responsible and qualified cleaners. Our cleaning teams are available seven days a week and can service homes in the entire Brixton, area. One of the services we offer is domestic cleaning – a multifunctional service which can replace spring cleaning, regular cleaning, after party cleaning and even after builders cleaning.
Our employees have been professionally trained and we have checked their past references. We assure you that you won't find more qualified and trustworthy cleaners than ours.
Clients About us:
You definitely know what you're doing. Every room in my house smells and looks good, so tidy and so sparkly clean!
- Sandra
I'm very grateful for your help with domestic cleaning. You're doing things the right way.
- Nora
The domestic cleaning team in Brixton will:
Clean living room, bedroom, bathroom, hallway and kitchen
Wipe surfaces
Disinfect tiles, sinks, taps, showers, toilets and bathtubs
Deodorize
Wipe mirrors
Clean doors and windows
Clean radiators, extractor fans, air conditioners and ceiling fans
Vacuum and mop floors
Do the laundry and ironing
Remove litter and spider webs
Mop and vacuum floors
Domestic Cleaning Brixton
An area in London Borough of Lambeth, Brixton district is about 3.8 miles away of Charing Cross. It is mainly a residential area with mixed population. African and Caribbean comprises of 24 percent of the population.
Brief History of Brixton
Brixton name is believed to have been originated from Brixistance, which means stone of Brixi, Saxon lord. It is thought that Brixi had stone boundary for the purpose of marking meeting place of hundred court of Surrey in ancient times. Though the location of the stone boundary is not known now but it may be on the Brixton Hill top, which is now a road named Bristow or Brixton Causeway.
Until 19th century the area was undeveloped, but in 1816 with the opening of Vauxhall Bridge the suburban development began. Between 1860s and 1890s it became a middle class suburb.
Brixton Market
Railway arrived in 1870 in the district and a boom was seen then. In 1877 Bon Marche department store was opened and later the first shopping arcade Electric Avenue was built. In 1920 the now popular Brixton Market was moved to Station Road which earlier began in Atlantic Road.
Brixton Riots
Several riots took place in Brixton between 1880 and 2011. It was a scene of riots due to economic and social problems in April 1981. Unemployment, crime and other such problems were high.