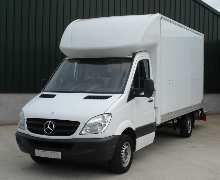 Moving or shifting to a new place is always a tough task. Shifting all the furniture and necessary items is never easy and requires an experienced agency to handle this task comfortably. People not just shift their houses but also their offices at times and for any experienced relocation service providing agency, this shouldn't be a tough ask. However, any such service that is new in the business would surely have problems in performing this task.
Investing in a poor relocation service providing agency might result in huge losses. The amount paid for undertaking such a task is never low. When you pay a hefty amount, you expect work to be done with ease. But if the necessary items are not packed and moved with proper care, they may crack or result in unnecessary breakage. Thus, not just the money paid to shift things; it is also about the loss of shifted things that are not moved properly. That is why it is advisable to hire skilled and experienced packers & movers service to be on the safer side and shift all the important items of the house or office contentedly.
There are two ways to shift places. If you yourself are experienced enough in such a task, what you can do is make a list of items to be moved and pack them properly using all the necessary things of packaging. You need to rent a van for this task. Once you rent a van, put in all the possible items to be sifted in the van and drive down to the new place. This process saves a lot of cost for the customer but requires special moving skills to undertake this properly. The other way is to hire an experienced removal service providing agency to do the task for you. Every good removal service provider knows the items that require extra attention while shifting.
For instance, the delicate electronic appliances and items need special care and added packaging for safe shifting. You need not worry about arranging the boxes, crates, foam and any other required thing for safe packaging and moving as everything is arranged by the agency. Once you hire the service, all you need to do is relax and reach the new shifted place and you will find all your items, furniture and appliances shifted over there as they are. Hiring an experienced removal service provider is always worth the money paid f