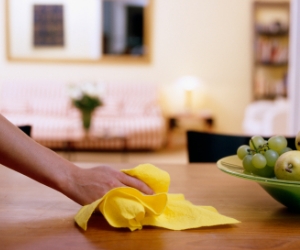 Domestic cleaning is not an easy process, especially if you do it properly – you'll have to spend at least 2-3 hours washing, dusting, vacuuming and mopping and the worst thing is that you'll have to do the same after 2-3 days… This can get rather tedious and we are sure that you are tired of this routine. This is why we provide quality cleaning services at competitive prices in Catford, London. By booking our services you'll be able to enjoy more free time and have your home cleaned by professionally trained cleaning technicians.
Tenancy Cleaners London is a reputable company in Catford, London which has been a popular provider of domestic cleaning services for a while. All of our services follow high standards and are carried out by responsible and qualified cleaners. Our cleaning teams are available seven days a week and can service homes in the entire Catford area. One of the services we offer is domestic cleaning – a multifunctional service which can replace spring cleaning, regular cleaning, after party cleaning and even after builders cleaning.
Our employees have been professionally trained and we have checked their past references. We assure you that you won't find more qualified and trustworthy cleaners than ours.
Clients About us:
After looking after my apartment, my rooms are in their cleanest condition. Thank you for the professional domestic cleaning you provide.
- Jonathan
My home is spotless. I wonder what I would do without your help. You're irreplaceable.
- Mona
The domestic cleaning team will:
Clean living room, bedroom, bathroom, hallway and kitchen
Wipe surfaces
Disinfect tiles, sinks, taps, showers, toilets and bathtubs
Deodorize
Wipe mirrors
Clean doors and windows
Clean radiators, extractor fans, air conditioners and ceiling fans
Vacuum and mop floors
Do the laundry and ironing
Remove litter and spider webs
Mop and vacuum floors
Domestic Cleaning Catford
One of the major cities that is located in the London borough of Lewisham according to the London Plan is the Catford district. Catford, situated about 10.1 kilometers south east of Charing Cross, covers the major chunk of the SE6 post code district.
There were plenty of architectural changes that took place in the 1960's and 70's in Catford and the old town hall was substituted by Civic Suite in 1968. Some of the well known architectural buildings that is a major attraction in Catford now are: Laurence House, Eros House, Catford shopping center, large Gothic police station and Broadway Theatre.
The Catford Cat is one of the most well-known tourist attractions in Catford which comprises of a small shopping center that houses the famous super markets Tesco and Iceland. The Catford's oldest pubs namely Back Horse and Harrow is well known and reputed and is still an attractive place for wine lovers and the various cafes, pubs and the restaurants will provide the best of the dine and wine facilities in Catford.
Catford is also a home for the best Roman Catholic and Protestant churches. The world famous Catford lectures have been organized at the Plymouth Brethren on Wildfell Road. Apart from these churches, there is the Lewisham Islamic Centre and Krishna, Buddhist and Sikh temples that are prevalent in Catford. The district is well connected to London by both road and rail and some of the nearest towns are: Lewisham, Brockley, Crofton Park, Ladywell and Bromley.