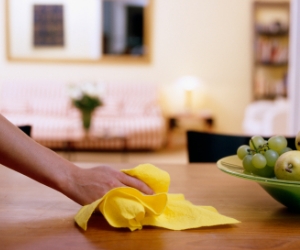 Domestic cleaning is not an easy process, especially if you do it properly – you'll have to spend at least 2-3 hours washing, dusting, vacuuming and mopping and the worst thing is that you'll have to do the same after 2-3 days… This can get rather tedious and we are sure that you are tired of this routine. This is why we provide quality cleaning services at competitive prices in Cricklewood, London. By booking our services you'll be able to enjoy more free time and have your home cleaned by professionally trained cleaning technicians.
Tenancy Cleaners London is a reputable company in Cricklewood, London which has been a popular provider of domestic cleaning services for a while. All of our services follow high standards and are carried out by responsible and qualified cleaners. Our cleaning teams are available seven days a week and can service homes in the entire Cricklewood area. One of the services we offer is domestic cleaning – a multifunctional service which can replace spring cleaning, regular cleaning, after party cleaning and even after builders cleaning.
Our employees have been professionally trained and we have checked their past references. We assure you that you won't find more qualified and trustworthy cleaners than ours.
Clients About us:
My husband wanted to surprise me by hiring a maid to take care of the house. In the beginning I was sceptical but when I saw the results, I was impressed.
- Sara
I booked one of your domestic cleaning services and - guess what? - I'm planning to use you again in the future!
- Paul
The domestic cleaning team will:
Clean living room, bedroom, bathroom, hallway and kitchen
Wipe surfaces
Disinfect tiles, sinks, taps, showers, toilets and bathtubs
Deodorize
Wipe mirrors
Clean doors and windows
Clean radiators, extractor fans, air conditioners and ceiling fans
Vacuum and mop floors
Do the laundry and ironing
Remove litter and spider webs
Mop and vacuum floors
Domestic Cleaning Cricklewood
Cricklewood is located at the northern part of London. Cricklewood was once called 'pleasure garden', because of its landscape and natural beauty. After the end of 17th century, this town began to grow financially. The head office of smiths industries is located in Cricklewood. It is one of the largest companies in the world.
After 1890, human settlement of Cricklewood began to grow. Thus, many companies and shops were established in the city. The city has recently been in the news of global media due to a lynx. This extra large wildcat was locally called 'beast of Barnet'. It was captured after 10 years of continuous effort from the villagers. The London borough of Barnet is located at the northern part of Cricklewood. Western boundary meets with London borough of Brnet. The city will be covered with snow in December, January, and February.
There are many ways to travel through the city of Cricklewood. The London railway connects this city with other parts of England. Cricklewood railway station is the largest and main station in the city. Majority of citizens travels through this station. Bus service is available to almost every region of the district. Cricklewood is comparatively a small district in England.
Many famous personalities live in this peaceful city of Cricklewood. Brent cross Cricklewood is a financial program conducted by the local government for the welfare of Cricklewood. This gorgeous city also attracts many tourists from around the globe. Cricklewood is the home town of famous British comedian trio 'the goodies'.