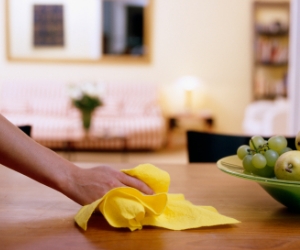 Domestic cleaning is not an easy process, especially if you do it properly – you'll have to spend at least 2-3 hours washing, dusting, vacuuming and mopping and the worst thing is that you'll have to do the same after 2-3 days… This can get rather tedious and we are sure that you are tired of this routine. This is why we provide quality cleaning services at competitive prices in Eltham, London. By booking our services you'll be able to enjoy more free time and have your home cleaned by professionally trained cleaning technicians.
Tenancy Cleaners London is a reputable company in Eltham, London which has been a popular provider of domestic cleaning services for a while. All of our services follow high standards and are carried out by responsible and qualified cleaners. Our cleaning teams are available seven days a week and can service homes in the entire Eltham area. One of the services we offer is domestic cleaning – a multifunctional service which can replace spring cleaning, regular cleaning, after party cleaning and even after builders cleaning.
Our employees have been professionally trained and we have checked their past references. We assure you that you won't find more qualified and trustworthy cleaners than ours.
Clients About us:
Did I say thank you for your hard work? If I didn't, I'm doing it now. Your domestic cleaning service is very efficient.
- Jeremy
I heard from some friends that your cleaning company is number one in town and I wasn't convinced until you cleaned my house. Thanks!
- Bethany
The domestic cleaning team will:
Clean living room, bedroom, bathroom, hallway and kitchen
Wipe surfaces
Disinfect tiles, sinks, taps, showers, toilets and bathtubs
Deodorize
Wipe mirrors
Clean doors and windows
Clean radiators, extractor fans, air conditioners and ceiling fans
Vacuum and mop floors
Do the laundry and ironing
Remove litter and spider webs
Mop and vacuum floors
Domestic Cleaning Eltham
Eltham, considered to be one of the 35 greatest centers in London, is located in the Royal Borough of Greenwich and is a very popular district in the South of London in England, United Kingdom. Eltham is considered to be one of the most significant districts in greater London owing to its high plateau as well as the fact that it is in the primary route to the ports in the English Channel. One of the most noteworthy creations that you will see in Eltham is the Eltham Palace.
The development of the villages along the sides of the Eltham palace was started only between 1900 and 1914 and these villages gave way to neatly constructed suburban houses. The Eltham topography has contributed to large open spaces of green land that have been used as parklands, wood lands as well as fields.
The Winter garden in Avery Hill Park, Oxleas Woods, Sutcliffe Park, Well Hall Pleasaunce, the Royal Blackheath Golf Course, Eltham Park North and Eltham Park South are some of the parks that you will enjoy on your visit to Eltham district in London.
If you are a fanatic shopper, drinker, diner and a person who does not love extended night time parties, then Eltham town center will be the ideal area where you will be able to spend your night time. There are plenty of local trains that will take you to London from Eltham and there are plenty of buses that will take you to various destinations along the Kent coast.