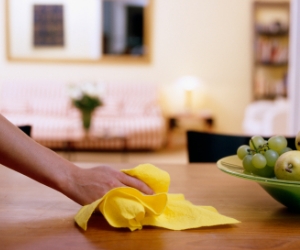 Domestic cleaning is not an easy process, especially if you do it properly – you'll have to spend at least 2-3 hours washing, dusting, vacuuming and mopping and the worst thing is that you'll have to do the same after 2-3 days.
This can get rather tedious and we are sure that you are tired of this routine. This is why we provide quality cleaning services at competitive prices in Hampstead, London. By booking our services you'll be able to enjoy more free time and have your home cleaned by professionally trained cleaning technicians.
Tenancy Cleaners London is a reputable company in Hampstead, London which has been a popular provider of domestic cleaning services for a while. All of our services follow high standards and are carried out by responsible and qualified cleaners. Our cleaning teams are available seven days a week and can service homes in the entire Hampstead area. One of the services we offer is domestic cleaning – a multifunctional service which can replace spring cleaning, regular cleaning, after party cleaning and even after builders cleaning.
Clients About us:
It's the first time I've used your domestic cleaning company and I'm very delighted with the results.
- Caleb
I was looking for a domestic cleaning company and that's how I met you. I'm grateful for what you do for me.
- Ross
Our employees have been professionally trained and we have checked their past references. We assure you that you won't find more qualified and trustworthy cleaners than ours.
The domestic cleaning team will:
Clean living room, bedroom, bathroom, hallway and kitchen
Wipe surfaces
Disinfect tiles, sinks, taps, showers, toilets and bathtubs
Deodorize
Wipe mirrors
Clean doors and windows
Clean radiators, extractor fans, air conditioners and ceiling fans
Vacuum and mop floors
Do the laundry and ironing
Remove litter and spider webs
Mop and vacuum floors
Domestic Cleaning Hampstead
Hampstead is a wonderful city in the north western region of Inner London next to the Charing Cross. This is one of the best places in London as it is the best hang out for almost all kind of people. This lovely land has the room for intellectuals, artists, musicians and literary associates. Apart from this it opens you the huge, hilly region of parkland of Hampstead Health.
There are quite many cultural attractions, which attracts tourists from all parts of the world. This not only helps to add to the revenue, but invokes the feel of pride and legacy in the mind of the natives of Hampstead.
Freud museum, Fenton house, burgh house, Kenwood house, Isokon Building, Keats house , Camden Arts centre etc are some of the greatest attractions of Hampstead. It is said that Keats completed his famous work "Ode to the Nightingale" from this Keats house. All these monuments will remind you about many such memorable moments in the history.
The vistas of entertainment and attraction in Hampstead are beyond limits. There are many places like the west ponds and the Viaduct in the huge Hampstead health parkland, which refreshes any person reaching there. Once you are into the Hampstead health you have myriads of activities which will rejuvenate both your body and mind.
The activities range from open air musical concerts to poetry reading and fun fairs. You can also find brilliant architectural structures which were once home to many famous personalities including Henry Moore, Walter Gropius and Agatha Christie. All these make Hampstead simply a piece of paradise on earth.