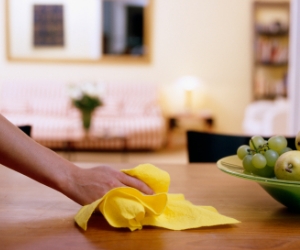 Domestic cleaning is not an easy process, especially if you do it properly – you'll have to spend at least 2-3 hours washing, dusting, vacuuming and mopping and the worst thing is that you'll have to do the same after 2-3 days… This can get rather tedious and we are sure that you are tired of this routine. This is why we provide quality cleaning services at competitive prices in Harringay, London. By booking our services you'll be able to enjoy more free time and have your home cleaned by professionally trained cleaning technicians.
Tenancy Cleaners London is a reputable company in Harringay, London which has been a popular provider of domestic cleaning services for a while. All of our services follow high standards and are carried out by responsible and qualified cleaners. Our cleaning teams are available seven days a week and can service homes in the entire Harringay area. One of the services we offer is domestic cleaning – a multifunctional service which can replace spring cleaning, regular cleaning, after party cleaning and even after builders cleaning.
Our employees have been professionally trained and we have checked their past references. We assure you that you won't find more qualified and trustworthy cleaners than ours.
Clients About us:
Your team is full of smiling, hard-working people. They know how domestic cleaning is done in a professional way!
- Jessica
I booked one of your domestic cleaning services and - guess what? - I'm planning to use you again in the future!
- Paul
The domestic cleaning team will:
Clean living room, bedroom, bathroom, hallway and kitchen
Wipe surfaces
Disinfect tiles, sinks, taps, showers, toilets and bathtubs
Deodorize
Wipe mirrors
Clean doors and windows
Clean radiators, extractor fans, air conditioners and ceiling fans
Vacuum and mop floors
Do the laundry and ironing
Remove litter and spider webs
Mop and vacuum floors
Domestic Cleaning Harringay
Harringay is a district of London, located in the northern part of the city. Regarding a scientific data, during the Ice ages, the Harringay area was on the edge of a huge glacial mass, which later in the time went trough few metamorphoses, being largely covered with forest, as well with being developed as agricultural land during the Middle Ages.
In the modern times as the Harringay developed, it became a destination for Londoners seeking to relax. The main shopping street of the area, called Green Lanes, is a vibrant and cosmopolitan location, where numerous shops are situated. Among the most famous ones is the Disney's furniture store, which has traded there since 1913.
The street is also a venue for Kurdish and Turkish bakeries, groceries, cafés and restaurants. While the main road feels definitely cosmopolitan, the population of the surrounding streets seams more homogeneous, looking similar to a ladder, when seen on a map. Harringay became both nationally and internationally famous for the sporting events that were held in the Harringay Staduim and the Harringay Arena from the late 1920s until the 1980s.
Harringary claims to be an economically stable area, as over 60% of residents are classified as being in the three highest social groups. In general the population of the area is mainly homogeneous, as per the Census made in 2001, it equals to about 16,500 people.