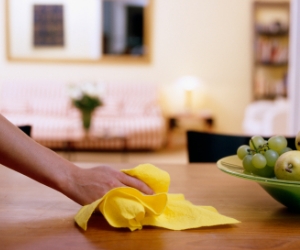 Domestic cleaning is not an easy process, especially if you do it properly – you'll have to spend at least 2-3 hours washing, dusting, vacuuming and mopping and the worst thing is that you'll have to do the same after 2-3 days… This can get rather tedious and we are sure that you are tired of this routine. This is why we provide quality cleaning services at competitive prices in Hendon, London. By booking our services you'll be able to enjoy more free time and have your home cleaned by professionally trained cleaning technicians.
Tenancy Cleaners London is a reputable company in Hendon, London which has been a popular provider of domestic cleaning services for a while. All of our services follow high standards and are carried out by responsible and qualified cleaners. Our cleaning teams are available seven days a week and can service homes in the entire Hendon area. One of the services we offer is domestic cleaning – a multifunctional service which can replace spring cleaning, regular cleaning, after party cleaning and even after builders cleaning.
Our employees have been professionally trained and we have checked their past references. We assure you that you won't find more qualified and trustworthy cleaners than ours.
Clients About us:
You have a very effective cleaning system. My family and I like the way our home looks.
- Michelle
It's such a delight to come back home every day into a lovely, dirt-free house! I can't imagine coping with this by myself.
- Diane
The domestic cleaning team will:
Clean living room, bedroom, bathroom, hallway and kitchen
Wipe surfaces
Disinfect tiles, sinks, taps, showers, toilets and bathtubs
Deodorize
Wipe mirrors
Clean doors and windows
Clean radiators, extractor fans, air conditioners and ceiling fans
Vacuum and mop floors
Do the laundry and ironing
Remove litter and spider webs
Mop and vacuum floors
Domestic Cleaning Hendon
Hendon is a city of London and is located within 7 miles of driving range from Charing Cross. This city was actually a rural community of Middlesex. The name of this city was derived from 'Hendun'. This place has a lot of archeological importance. Many indications of roman settlement have been found in Hendon.
After a detailed scientific study in these areas, archeologists found a headless Skelton near the city. These evidences lead to the theory of roman settlements in Hendon. In 1860, two major railway tracks have been built here, The Midland railway and the great Northern Railway. In 1906, an underground railway station had been constructed near Golders Green street.
Hendon became an urban district after the end of 18th century. Hendon Police College is located at the heart of the city. It is one of the most important metropolitan police training colleges. Archeologists had found many roman artifacts near this city. Church End Street is famous for such historical objects. The church contains a 50 feet tower, which was constructed in 13th century, by Romans.
The Hendon city is located between the Mill Hill and Cricklewood. Hendon central tube station opens the way for London train service. Bus services are available to almost every part of the country. This city is also famous for its educational institutions. Brent street area is known as the pecuniary center of Hendon. During the early periods of last century, many factories and business groups were established here. The city attracts many tourists, with its magical beauty and prosperity.