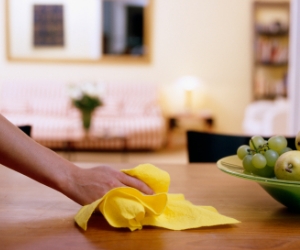 Domestic cleaning is not an easy process, especially if you do it properly – you'll have to spend at least 2-3 hours washing, dusting, vacuuming and mopping and the worst thing is that you'll have to do the same after 2-3 days…
This can get rather tedious and we are sure that you are tired of this routine. This is why we provide quality cleaning services at competitive prices. By booking our services you'll be able to enjoy more free time and have your home cleaned by professionally trained cleaning technicians.
Tenancy Cleaners London is a reputable company in Kentish Town, London which has been a popular provider of domestic cleaning services for a while. All of our services follow high standards and are carried out by responsible and qualified cleaners. Our cleaning teams are available seven days a week and can service homes in the entire Kentish Town area. One of the services we offer is domestic cleaning – a multifunctional service which can replace spring cleaning, regular cleaning, after party cleaning and even after builders cleaning.
Clients About us:
I'm very grateful for your help with domestic cleaning. You're doing things the right way.
- Nora
You are a great domestic cleaning company with great staff! I'm very pleased with your service!
- Tiffany
Our employees have been professionally trained and we have checked their past references. We assure you that you won't find more qualified and trustworthy cleaners than ours.
The domestic cleaning team will:
Clean living room, bedroom, bathroom, hallway and kitchen
Wipe surfaces
Disinfect tiles, sinks, taps, showers, toilets and bathtubs
Deodorize
Wipe mirrors
Clean doors and windows
Clean radiators, extractor fans, air conditioners and ceiling fans
Vacuum and mop floors
Do the laundry and ironing
Remove litter and spider webs
Mop and vacuum floors
Domestic Cleaning Kentish Town
Located in the northwest area of London Borough of Camden, Kentish Town is historic town that was established somewhere around 1207 AD. This city developed along River Fleet, which is now no longer visible as it flows underground. In the 1800, this area was touched by modernization and lost its rural ambiance.
Besides small regions such as Green Street, most of the historic heritage buildings have been lost. In the modern times, this little rural hamlet has grown into a holiday resort, partly due to its close proximity to London. The town is famed for being the chosen residence of Karl Marx during the second half of 19th century.
Kentish town has a very interesting commercial character with a majority number of shops being owned independently. The high street is a potpourri of local stores and shops of international brands. The town is rich in arts and entertainment. The pubs and bars in Kentish Town deserve a special mention as they are extremely charming and in the recent times, have moved back to basics. So, if you want to taste some authentic British ale, Kentish Town is where you can find it.
An interesting place to visit in the town is St. Pancras Public Baths, although most of the interiors are in ruins. A magnificent structure designed by T.W. Aldwinckle, this place is worth a visit. Kentish Town is well connected to London and surrounding areas through an excellent network of road and rail. The pleasant ambiance of the place, along with tremendous shopping opportunities and excellent wining and dining spots, makes it an attractive place to visit.