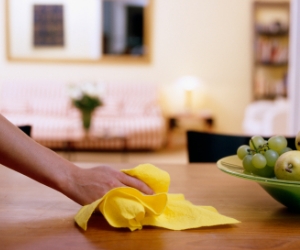 Domestic cleaning is not an easy process, especially if you do it properly – you'll have to spend at least 2-3 hours washing, dusting, vacuuming and mopping and the worst thing is that you'll have to do the same after 2-3 days… This can get rather tedious and we are sure that you are tired of this routine. This is why we provide quality cleaning services at competitive prices in Marylebone, London. By booking our services you'll be able to enjoy more free time and have your home cleaned by professionally trained cleaning technicians.
Tenancy Cleaners London is a reputable company in Marylebone, London which has been a popular provider of domestic cleaning services for a while. All of our services follow high standards and are carried out by responsible and qualified cleaners. Our cleaning teams are available seven days a week and can service homes in the entire Marylebone area. One of the services we offer is domestic cleaning – a multifunctional service which can replace spring cleaning, regular cleaning, after party cleaning and even after builders cleaning.
Our employees have been professionally trained and we have checked their past references. We assure you that you won't find more qualified and trustworthy cleaners than ours.
Clients About us:
It's not a secret you are number one in the cleaning business. Your domestic cleaning is proof for this.
- Elinor
I used your domestic cleaning service for my apartment and now it is cleaner than I've ever seen it. Your staff did fantastic work!
- Ben
The domestic cleaning team will:
Clean living room, bedroom, bathroom, hallway and kitchen
Wipe surfaces
Disinfect tiles, sinks, taps, showers, toilets and bathtubs
Deodorize
Wipe mirrors
Clean doors and windows
Clean radiators, extractor fans, air conditioners and ceiling fans
Vacuum and mop floors
Do the laundry and ironing
Remove litter and spider webs
Mop and vacuum floors
Domestic Cleaning Marylebone
Founded in 1787, the Marylebone Cricket Club in London, prides itself as being one of the most prestigious, private members' cricket clubs, which has devoted itself towards the development of this sport.
The Marylebone Road within the City of Westminster, is one of the busiest roads in Central London, running east-west from Euston Road at Regent's Park, to the A40 Westway, which is in Paddington. This a three-lane road running both ways, and forms a part of the London Inner Ring Road. Moreover, it comprises part of the boundary of the area which is part of the congestion zone.
The name of the area came from a the famous church named "St.Mary's", situated on rivulet (also called a bourne) also called tybourne – an area, which later came to be known as Tyburn.
Later, this church along with its surrounding area came to be called 'St.Mary at the Bourne', which was further shortened to its present form: Marylebone. What is now known as the St.Marylebone Parish Church now stands at the south of the area.
Marylebone Road is also home to one of London's prime tourist attractions – Madame Tussaud's Wax Museum. Other important landmarks are the Royal Academy of Music, and The Landmark London, which was earlier known as the Great Central Hotel.