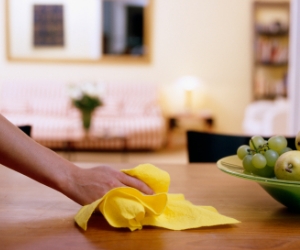 Domestic cleaning is not an easy process, especially if you do it properly – you'll have to spend at least 2-3 hours washing, dusting, vacuuming and mopping and the worst thing is that you'll have to do the same after 2-3 days…
This can get rather tedious and we are sure that you are tired of this routine. This is why we provide quality cleaning services at competitive prices. By booking our services you'll be able to enjoy more free time and have your home cleaned by professionally trained cleaning technicians.
Tenancy Cleaners London is a reputable company in Mill Hill, London which has been a popular provider of domestic cleaning services for a while. All of our services follow high standards and are carried out by responsible and qualified cleaners. Our cleaning teams are available seven days a week and can service homes in the entire Mill Hill area. One of the services we offer is domestic cleaning – a multifunctional service which can replace spring cleaning, regular cleaning, after party cleaning and even after builders cleaning.
Clients About us:
I used your domestic cleaning service for my apartment and now it is cleaner than I've ever seen it. Your staff did fantastic work!
- Ben
Thanks a lot for your domestic cleaning service. You are an amazing company.
- Sandra
Our employees have been professionally trained and we have checked their past references. We assure you that you won't find more qualified and trustworthy cleaners than ours.
The domestic cleaning team will:
Clean living room, bedroom, bathroom, hallway and kitchen
Wipe surfaces
Disinfect tiles, sinks, taps, showers, toilets and bathtubs
Deodorize
Wipe mirrors
Clean doors and windows
Clean radiators, extractor fans, air conditioners and ceiling fans
Vacuum and mop floors
Do the laundry and ironing
Remove litter and spider webs
Mop and vacuum floors
Domestic Cleaning Mill Hill
Located conveniently 9 miles to the northwest of Charing Cross, Mill Hill is a hub for the affluent of London suburbs. The place has its name engraved in history as one of the most significant counties of Middlesex. The town can be divided into a number of regions based on the chronology of development.
The oldest region is located around the Mill Hill Village. The more recent developments have taken place around Mill Hill Broadway. The Hale, which is a part of the region, is on the western side.
Mill hill has grown like a ribbon, developing lengthwise rather than widthwise. Important places in the region are the Mill Hill village, Mill Hill East, Mill Hill Broadway, all of which house some of the most interesting regions in the area. Over the years, the place has grown into a major retreat for the affluent and you can find a number of old mansions and villas here.
Mill Hill is rich in religious places such as the Missionary Institute, Holcombe House, International Bible Students Association and the Brotherhood of the Cross and Star. The place also has well developed educational facilities that range from kindergarten to institutes of higher learning.
The region enjoys good connectivity with other regions of the country through a well developed network of rail and road. The main road that runs along the region is Watford Way, which is formed as a convergence of A1 and A41. The railway station of Mill Hill is a hub for busses as well. The postal code of Mill Hill is NW7.