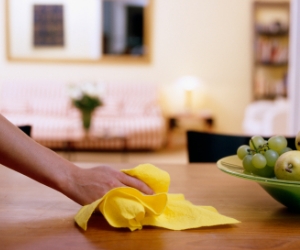 Domestic cleaning is not an easy process, especially if you do it properly – you'll have to spend at least 2-3 hours washing, dusting, vacuuming and mopping and the worst thing is that you'll have to do the same after 2-3 days… This can get rather tedious and we are sure that you are tired of this routine. This is why we provide quality cleaning services at competitive prices in Muswell Hill, London. By booking our services you'll be able to enjoy more free time and have your home cleaned by professionally trained cleaning technicians.
Tenancy Cleaners London is a reputable company in Muswell Hill, London which has been a popular provider of domestic cleaning services for a while. All of our services follow high standards and are carried out by responsible and qualified cleaners. Our cleaning teams are available seven days a week and can service homes in the entire Muswell Hill area. One of the services we offer is domestic cleaning – a multifunctional service which can replace spring cleaning, regular cleaning, after party cleaning and even after builders cleaning.
Our employees have been professionally trained and we have checked their past references. We assure you that you won't find more qualified and trustworthy cleaners than ours.
Clients About us:
Your domestic cleaning service is first class. I was convinced of this when I booked one session last month. Thank you!
- Dora
It's not a secret you are number one in the cleaning business. Your domestic cleaning is proof for this.
- Elinor
The domestic cleaning team will:
Clean living room, bedroom, bathroom, hallway and kitchen
Wipe surfaces
Disinfect tiles, sinks, taps, showers, toilets and bathtubs
Deodorize
Wipe mirrors
Clean doors and windows
Clean radiators, extractor fans, air conditioners and ceiling fans
Vacuum and mop floors
Do the laundry and ironing
Remove litter and spider webs
Mop and vacuum floors
Domestic Cleaning Muswell Hill
The earliest records of Muswell Hill date from the 12th century. The name of the district comes from the name of a natural spring, believed to have miraculous powers, curing diseases by drinking of its water. During the Middle ages, the area became a place of pilgrimage.
The development of Muswell Hill to what it looks like in the modern times, began first in the middle of the 19th century. Before that period, the area represented a village with cottages or huts spread around in terraces. By the end of the century, the area with country houses, turned into the contemporary London suburb it is today.
The turnover was supported by the development of the railway transport within the area, providing a connection to the rest of the world. Great part of the industrial development in Muswell Hill was initiated in the early 20th century. In this period specific view of the streets was set out and elegant retail parades were constructed.
Muswell Hill was first recognised as an independent London suburb in 1965. in the present times it is a charming area, attracting with the uniqueness of its main shopping streets. Those are still able to preserve their historic character with most of the original façades preserved above street level.
At the end of 2011, the government of Muswell Hill decided to put a a digital town square in order to provide a virtual space for the area, listing clubs, classes, places and running articles on local events.