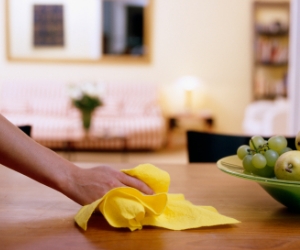 Domestic cleaning is not an easy process, especially if you do it properly – you'll have to spend at least 2-3 hours washing, dusting, vacuuming and mopping and the worst thing is that you'll have to do the same after 2-3 days… This can get rather tedious and we are sure that you are tired of this routine. This is why we provide quality cleaning services at competitive prices in CNotting Hill, London. By booking our services you'll be able to enjoy more free time and have your home cleaned by professionally trained cleaning technicians.
Tenancy Cleaners London is a reputable company in Notting Hill, London which has been a popular provider of domestic cleaning services for a while. All of our services follow high standards and are carried out by responsible and qualified cleaners. Our cleaning teams are available seven days a week and can service homes in the entire Notting Hill area. One of the services we offer is domestic cleaning – a multifunctional service which can replace spring cleaning, regular cleaning, after party cleaning and even after builders cleaning.
Our employees have been professionally trained and we have checked their past references. We assure you that you won't find more qualified and trustworthy cleaners than ours.
Clients About us:
Your domestic cleaning is the best I have ordered. Your cleaning maids arrive in time and do their job very professionally.
- Edward
Your domestic cleaning service is first class. I was convinced of this when I booked one session last month. Thank you!
- Dora
The domestic cleaning team will:
Clean living room, bedroom, bathroom, hallway and kitchen
Wipe surfaces
Disinfect tiles, sinks, taps, showers, toilets and bathtubs
Deodorize
Wipe mirrors
Clean doors and windows
Clean radiators, extractor fans, air conditioners and ceiling fans
Vacuum and mop floors
Do the laundry and ironing
Remove litter and spider webs
Mop and vacuum floors
Domestic Cleaning Notting Hill
Although the name Notting Hill is found in the early version of the 1356 Patent Rolls, it is uncertain as to where the name originated from. Until the early 19th century, when the urban expanse of London reached the Bayswater area, Notting Hill remained a primarily rural area, whose main landowner was the Ladbroke family.
From the 1820s onwards, James Ladbroke took up the task of developing the area initially known as the Ladbroke Estate. Notting Hill comprises a large area of North Kensington, which is also an alternative name for this neighbourhood. Real estate agents however, distinguish between Notting Hill and North Kensington, as the latter includes areas such as Notting Dale, and the east of Ladbroke Road which leads up to Harrow Road.
Notting Hill Gate is one of the busiest areas of Notting Hill. In this locality, one can find a number of different coffee shops, restaurants, real estate agents and exclusive shops which sell rare records and other antique products. There are also two very old and indeed famous cinemas in this area – the Coronet and The Gate. Notting Hill has a busy night life as well, with a number of bars and night clubs. This is also home to the renowned Record and Tape Exchange shops, owned by the rich and eccentric Brian Abrams.
An annual event that is held here on the streets since 1964 is the Notting Hill Carnival, the roots of which can be traced back to two distinct, yet connected strands: the Carnical was started in January 1959 at the St.Pancras Town Hall, resulting from the disturbing conditions of inter-race relations at the time.