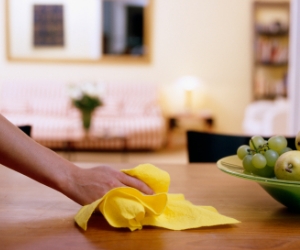 Domestic cleaning is not an easy process, especially if you do it properly – you'll have to spend at least 2-3 hours washing, dusting, vacuuming and mopping and the worst thing is that you'll have to do the same after 2-3 days… This can get rather tedious and we are sure that you are tired of this routine. This is why we provide quality cleaning services at competitive prices in Soho, London. By booking our services you'll be able to enjoy more free time and have your home cleaned by professionally trained cleaning technicians.
Tenancy Cleaners London is a reputable company in Soho, London which has been a popular provider of domestic cleaning services for a while. All of our services follow high standards and are carried out by responsible and qualified cleaners. Our cleaning teams are available seven days a week and can service homes in the entire Soho area. One of the services we offer is domestic cleaning – a multifunctional service which can replace spring cleaning, regular cleaning, after party cleaning and even after builders cleaning.
Our employees have been professionally trained and we have checked their past references. We assure you that you won't find more qualified and trustworthy cleaners than ours.
Clients About us:
You, fellows, have one of the best maids I've ever seen! They work very precisely and methodically.
- Gloria
Thanks you very much for your domestic cleaning. Your maids are awesome and my house is so good-looking.
- Simon
The domestic cleaning team will:
Clean living room, bedroom, bathroom, hallway and kitchen
Wipe surfaces
Disinfect tiles, sinks, taps, showers, toilets and bathtubs
Deodorize
Wipe mirrors
Clean doors and windows
Clean radiators, extractor fans, air conditioners and ceiling fans
Vacuum and mop floors
Do the laundry and ironing
Remove litter and spider webs
Mop and vacuum floors
Domestic Cleaning Soho
A relatively small, cosmopolitan area in central London, Soho is also the commercial, cultural and entertainment hub, and home to a wide cross-section of the London population.
In Soho one can find a number of clubs, including what was earlier the Chinawhite nightclub; along with old-fashioned public houses, pubs and eateries. All these, along with a number of 'adult shops' as well as coffee shops that remain open through most of the night, contribute towards the 'happening' Soho nightlife, which is especially inviting during weekends.
Often during the weekends, Soho attracts such large numbers of revellers that streets have to be cordoned off, in order to prevent vehicles from entering. In the mid-1990s, several parts of the area had been specially marked by the Westminster Council as 'pedestrians only' zones, but these orders had to be revoked on account of a number of complaints concerning the adverse effect it had on local trade.
Soho Square is situated in the Soho area of London, with a large park and a commons in the central region that can be dated as far back as 1681. Soho Square was originally named King's Square after Charles II, a large statue of whom has been erected at the centre of the square. In the heart of the garden is the well-known, wooden gardener's hut. The garden area hosts several open-air concerts during summer.
The London Underground station Oxford Circus, serves as a junction of Regent Street and Oxford Street, and can be approached from all four sides of the intersection. This station serves as an inter-change between three tube lines – the Central, Victoria and Bakerloo lines. Oxford Circus is often considered to be the third busiest station in the London Underground network, and busiest, if one is to leave out the National Rail Service connection.