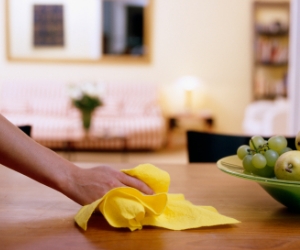 Domestic cleaning is not an easy process, especially if you do it properly – you'll have to spend at least 2-3 hours washing, dusting, vacuuming and mopping and the worst thing is that you'll have to do the same after 2-3 days… This can get rather tedious and we are sure that you are tired of this routine. This is why we provide quality cleaning services at competitive prices in Walworth, London. By booking our services you'll be able to enjoy more free time and have your home cleaned by professionally trained cleaning technicians.
Tenancy Cleaners London is a reputable company in Walworth, London which has been a popular provider of domestic cleaning services for a while. All of our services follow high standards and are carried out by responsible and qualified cleaners. Our cleaning teams are available seven days a week and can service homes in the entire Walworth area. One of the services we offer is domestic cleaning – a multifunctional service which can replace spring cleaning, regular cleaning, after party cleaning and even after builders cleaning.
Our employees have been professionally trained and we have checked their past references. We assure you that you won't find more qualified and trustworthy cleaners than ours.
Clients About us:
Thanks a lot for your service. Your maids were very devoted to what they were doing.
- Cynthia
It's never too late to order a domestic cleaning service. Yours turned out to be a great choice.
- Michael
The domestic cleaning team will:
Clean living room, bedroom, bathroom, hallway and kitchen
Wipe surfaces
Disinfect tiles, sinks, taps, showers, toilets and bathtubs
Deodorize
Wipe mirrors
Clean doors and windows
Clean radiators, extractor fans, air conditioners and ceiling fans
Vacuum and mop floors
Do the laundry and ironing
Remove litter and spider webs
Mop and vacuum floors
Domestic Cleaning Walworth
Walworth is a district in the interior part of London Borough of Southwark. The community council wards of Walworth include Newington, East Walworth and Faraday. The important streets are the Walworth Road and the Old Kent Road. The St. Peters's Church in Walworth is an example of neo- classical architecture.
The places of interest in Walworth include manor palace baths, Pullens building and the East Street market. Charlie Chaplin, Robert Browning and Charles Babbage are some of the famous personalities lived here.
The national rail station of Walworth is located at elephant and castle. The underground station is also at elephant and castle. The former headquarters of labour party, John smith house is located on the Walworth road.
Manor place baths is the former wash house in Walworth. In 2005 the building was renovated and was opened as the London center of Tibetan Buddhist center Dzong. The Pullens building with 1 bedroom flats and communal roof terraces are a great attraction for tourist. The flats in this building connect to the workshops in the yard.
The Royal Surrey Gardens in the Victorian period was located in Walworth and was the site of zoological gardens and surrey music hall. Queen Victoria used to visit this place. The park was closed in 1862 and was later sold for constructing residential buildings. In 1980 the park was re-opened and is locally known as Pasley Park. The east street market is famous for the fruits and vegetables from Africa and Caribbean Islands. Walworth is undergoing regeneration from 1990's.