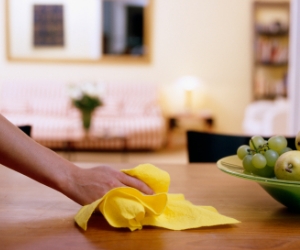 We are one of the most popular domestic cleaning agencies in WestLondon. Our services have helped hundreds of people and we are glad to know that someone's enjoying a clean and hygienic home, thanks to our professional cleaning teams.
There is nothing better than seeing your customers satisfied and we assure you that customer satisfaction is our main goal. We and our cleaning technicians will do our best to fulfill your cleaning needs and turn your place into a lovely and clean home which is ready to accept you and your family.
You'll be glad to know that our services in West are very affordable and can fit into the smallest budget. Don't worry if you don't have any cleaning equipment or detergents – we supply our cleaning team with the required cleaning equipment and chemicals. We only use eco-friendly products which are safe for humans and pets.
Tenancy Cleaners London is a company with traditions and a good reputation. Our cleaners work every day to maintain this reputation and we are sure that they are absolutely devoted to their job. Each one of our employees has went through a series of training courses which get them familiar with the most important domestic cleaning techniques and standards. The quality of their job is constantly supervised, so you can be sure that they won't miss any tasks.
Our domestic cleaning team will:
Vacuum & mop floors
Clean carpets & upholstery
Clean doors, mirrors, paintings & windows
Clean the inside and out of appliances
Clean sanitary wear & chrome features
Sanitize your bathroom
Clean ceiling fans, radiators & air conditioners