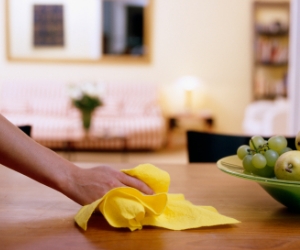 Domestic cleaning is not an easy process, especially if you do it properly – you'll have to spend at least 2-3 hours washing, dusting, vacuuming and mopping and the worst thing is that you'll have to do the same after 2-3 days… This can get rather tedious and we are sure that you are tired of this routine. This is why we provide quality cleaning services at competitive prices in Willesden, London. By booking our services you'll be able to enjoy more free time and have your home cleaned by professionally trained cleaning technicians.
Tenancy Cleaners London is a reputable company in Willesden, London which has been a popular provider of domestic cleaning services for a while. All of our services follow high standards and are carried out by responsible and qualified cleaners. Our cleaning teams are available seven days a week and can service homes in the entire Willesden area. One of the services we offer is domestic cleaning – a multifunctional service which can replace spring cleaning, regular cleaning, after party cleaning and even after builders cleaning.
Our employees have been professionally trained and we have checked their past references. We assure you that you won't find more qualified and trustworthy cleaners than ours.
Clients About us:
It was a very wise idea to use your cleaning company. My house is very, very clean now.
- Reese
I'm very happy with your domestic cleaning service. My family and I love how our home looks.
- Kathleen
The domestic cleaning team will:
Clean living room, bedroom, bathroom, hallway and kitchen
Wipe surfaces
Disinfect tiles, sinks, taps, showers, toilets and bathtubs
Deodorize
Wipe mirrors
Clean doors and windows
Clean radiators, extractor fans, air conditioners and ceiling fans
Vacuum and mop floors
Do the laundry and ironing
Remove litter and spider webs
Mop and vacuum floors
Domestic Cleaning Willesden
Willesden is located in the northern part of London city. It is actually an integrated part of London borough of Brent. The actual location of this amazing city is just in the driving range of Charing Cross. Most of the native people have Irish origins. A large percentage of total population is covered with afro Caribbean people.
The Willesden city culture is quite diverse and prosperous. The name Willesden was derived from Willesdune, which means 'the hill of the spring'. In 14th century, Willesden was considered as a holy place for pilgrimage, due to the presence of some ancient statues. The statue of virgin Mari was burnt in 1538.
The Lollards movement was quite strong in this region of England. It was just a rural village before 19th century. After the opening of metropolitan railway lane, Willesden became a large city.
After the Second World War, economy of the Willesden began to grow. In 1933, this city became a municipal region of England. Most of the Willesden population is covered by refugees from Germany, Ireland, Russia, and Austria. The Willesden Green railway station connects the city to other parts of England. Most of the trains stop at the Willesden Green railway station.
A large bus garage was built in Willesden at the early ages of 19th century; so, many bus routes start from Willesden. Dollis hill is the nearest tourist spot. London's largest cycling club is located in Willesden city. This city is very famous for its genetic diversity and cultural prosperity.